Inventory of things consumers concerned about the four major advantages of air-conditioning
2010-11-10 14:40:42
Federation of leading technology to create endless possibilities.
infrared sensors, 3G camera, and communication modules, air quality sensor ... ... these seemingly distant intelligent high-tech module now also been achieved on home air conditioners.
When carrying a third generation mobile communication technology, air-conditioning Hair fluorine-free conversion of things into the market, more and more consumers begin to pay attention, intelligent networking technology IOT matter what life will change? Remote monitoring, home security,
services, early warning, operational management, and how these innovative features for consumers to create "people outside the family around," the new life experience?


To answer consumer questions, and today, we summarize the frequency of Things Hair fluorine-free air-conditioning the most advantageous features of the 4 major functions.


1, the front of the open air intelligent monitoring arm of things


When you have babies or elderly people at home, at work is worried about his family safe? When you travel, tourism or for a long time away from home, is there a sudden feeling homesick? Believe many people are eager to find the perfect combination of life and family,
The conditioning of things can help you to achieve.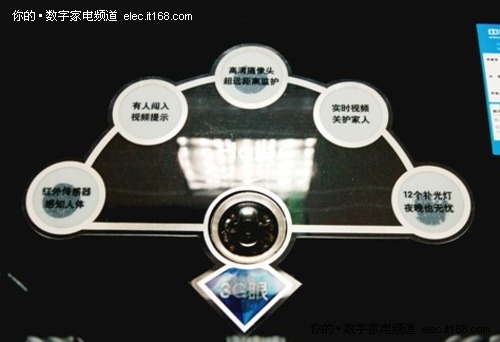 Things eyes 3G air-conditioning


Air conditioning CFC-free conversion of Things Hair original security monitoring feature that allows you anytime, anywhere around the house with you.
The air above the touch screen concealed camera installed, you can open twenty-four hours alone, as long as phones and 3G connectivity, you can view the video at any time the situation at home.


In addition, air conditioning, built-in infrared sensors also provide effective home security.
The front of the open air arm, if a stranger entered, immediately sensing infrared temperature sensor and snap the other photos to send MMS to the phone at the same time, it will automatically make video calls, to alert the user.


2 Things go home before the SMS remote control air-conditioning thermostat


If you want air conditioning was good for you to open a door to get cool and enjoy.
This time the air conditioning on to help things out.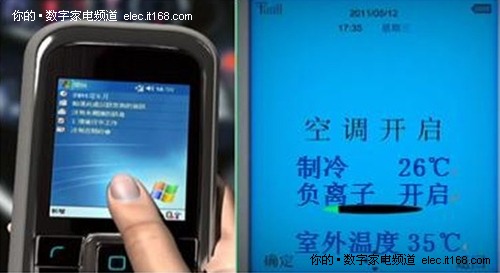 Thermostat function


Things conditioning with remote temperature control function, looks like the future of intelligent machines play the United States.
No matter where you are, as long as SMS text messages to send a refrigeration, air conditioning will begin work immediately, and through the smart phone can also set the mode, air-conditioning that is able to automatically determine the air quality, intelligent optimization, the humidity and temperature adjusted to
most comfortable state.


3 things to run air conditioning when the real-time monitoring SMS alerts


In order to meet consumer demand for convenience services, Hair conditioning CFC-free conversion of things set to run monitoring.
If an exception occurs when air-conditioning running, it will automatically detect the components to determine, and diagnostic results translated into plain language, the text message sent to the user, user-and after-sale communication.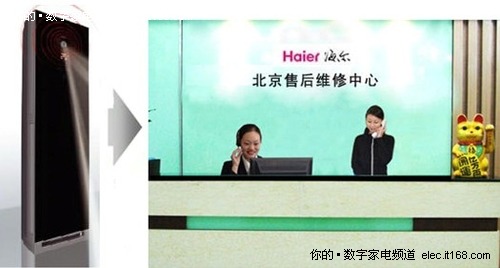 SMS alerts


On the other hand, air-conditioning is running but also on air temperature, humidity, quality of real-time monitoring, at any time 室内外温度 worse, air conditioning, power consumption and other parameters of the report user, automatically adjusting, update, clean the air, you create one of the most
comfortable and clean air environment.


4, the cooling power of things quickly when air comfort, energy saving


From the basic function of view of things and create better air conditioning than any other life convenient and comfortable.
Such as the three sides hold air supply, 1 minute rapid heating thermostat technology, right away without waiting to enjoy; intelligent two-way ventilation function, ARS acoustic noise suppression technology innovation, the more the user to create a comfortable and quiet space.
1 minute speed cold.



Energy saving


In addition, air-conditioned 4 things the use of large power modules, covering twelve core technology, meet the state an energy efficiency standard; the world